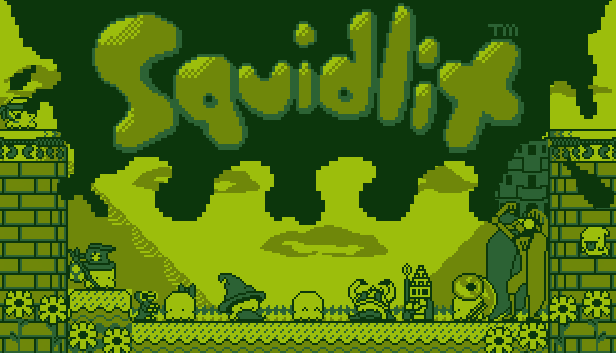 Squidlit
New updates to the squishy world of Squishu! Here we go!
Special Game-Squid borders have been added to the game. These include the innovative 'Doot Speaker' and a contrast indicator.
If you do not free the "Garbage theory" loving ooblug, she no longer appears in castle town.
Contrast was added! "C", "V", and "B" control the contrast on the keyboard.
Analog stick controls have been added in. The right analog stick controls the contrast.
There's a lot of other stuff now in! Take a gander at all the squishy changes by downloading the update game files.